REMS Pipe Tools Instruction Manuals
Everything is a lot easier once you have a set of clear and easy-to-follow instructions in hand. That is why we've included a selection of operation, maintenance, and instruction manuals for a variety of our supply of REMS tools. These manuals are designed to illustrate each piece of the tool and provide you with step-by-step directions to put them together while also informing you how to keep them working for longer. If you encounter a problem, these manuals are sure to have the right answer for you.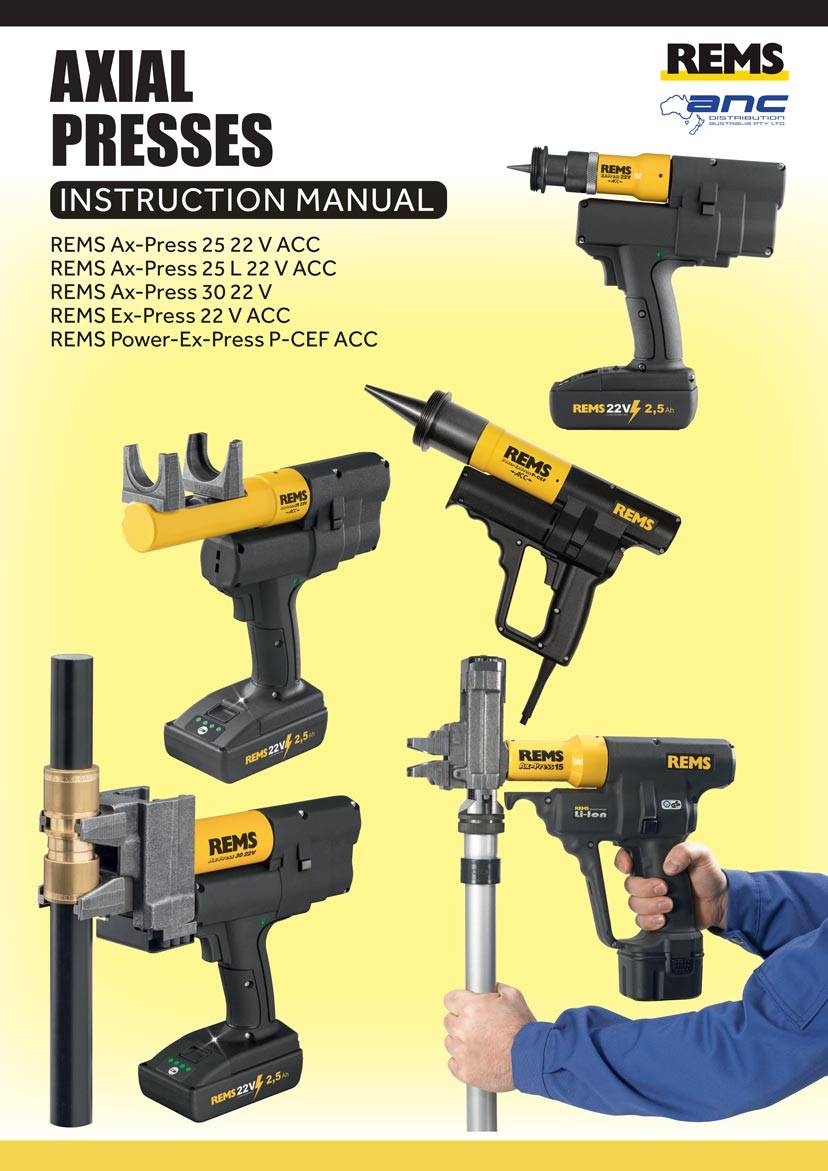 AXIAL PRESSES -
INSTRUCTION MANUAL
This instruction manual is packed with information on the various compact, handy electric tools for producing compression sleeve joints for trade and industry. Includes Ax-Press, Ex-Press and Power-Ex-Pess types.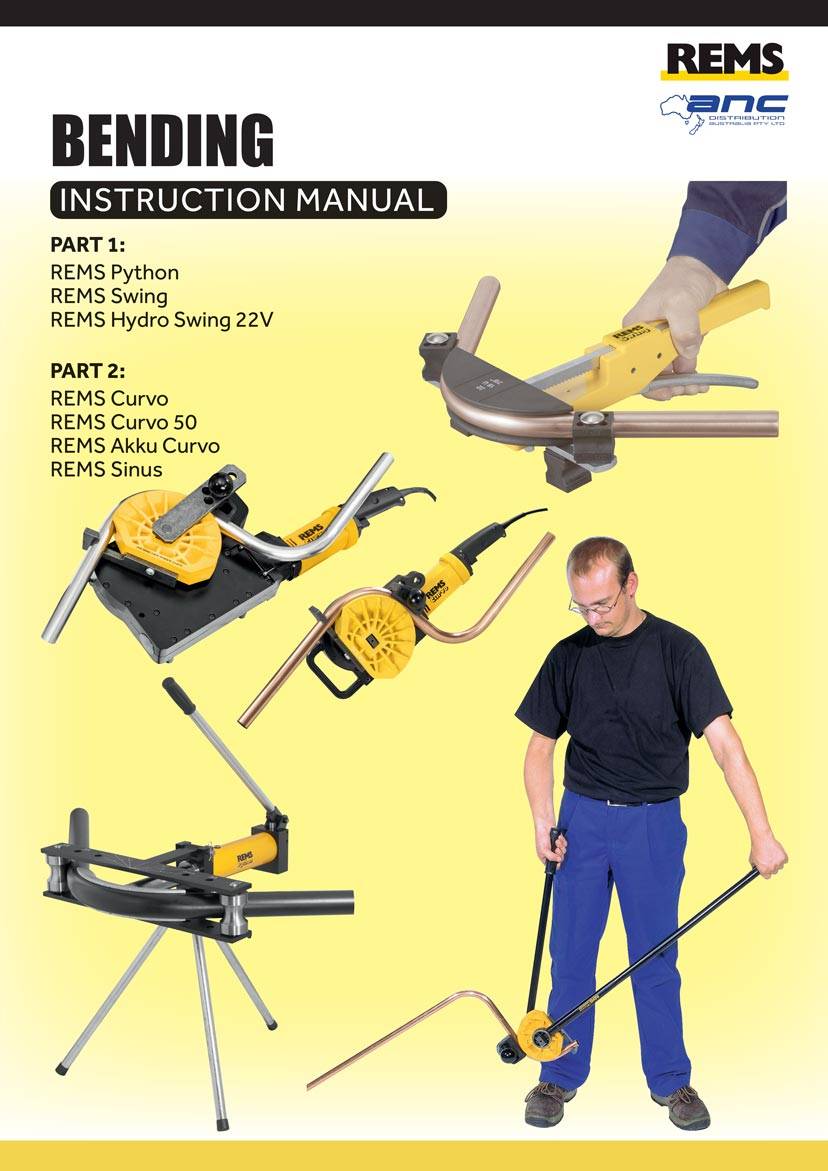 BENDING -
INSTRUCTION MANUAL
Read the instruction manual for more information on electric pipe and tube benders and cordless tube benders. Included is the REMS Python, Swing,
Hydro- Swing, Curvo, Curvo 50, Akku Curvo and Sinus.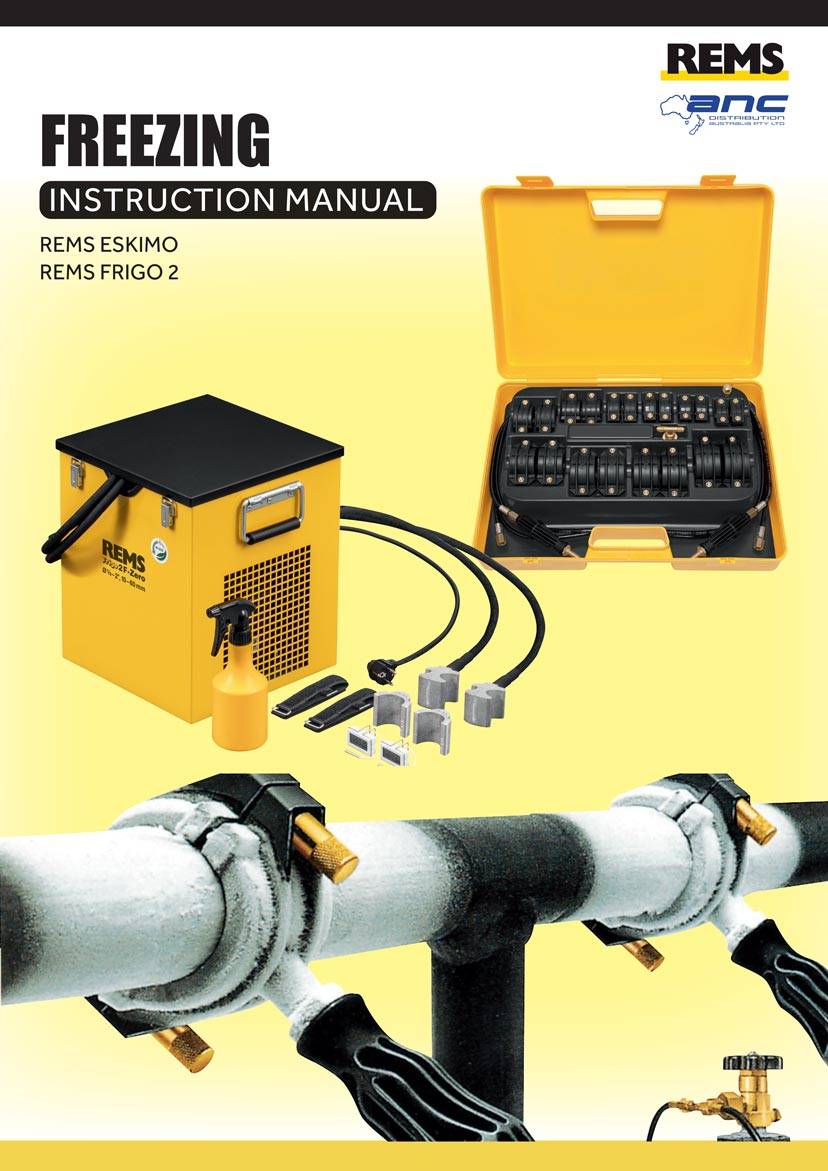 FREEZING -
INSTRUCTION MANUAL
Learn more about how to full operate your new REMS Eskimo and REMS Frigo machines by reviewing the maintenance information in this instruction manual.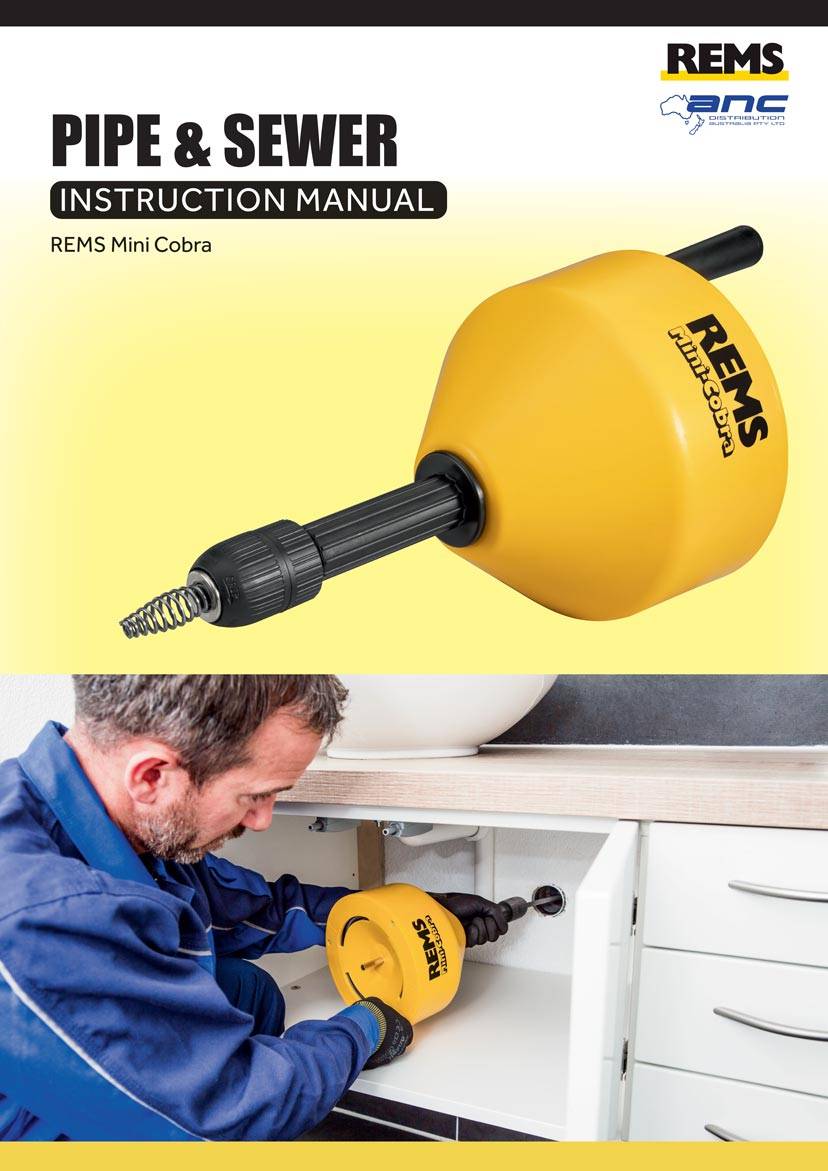 PIPE & SEWER -
INSTRUCTION MANUAL
The REMS Mini Cobra is a proven electric or manual hand unit for quick application to remove pipe blockages in the kitchen and bathroom. Refer to this instruction manual for proper operation and maintenance.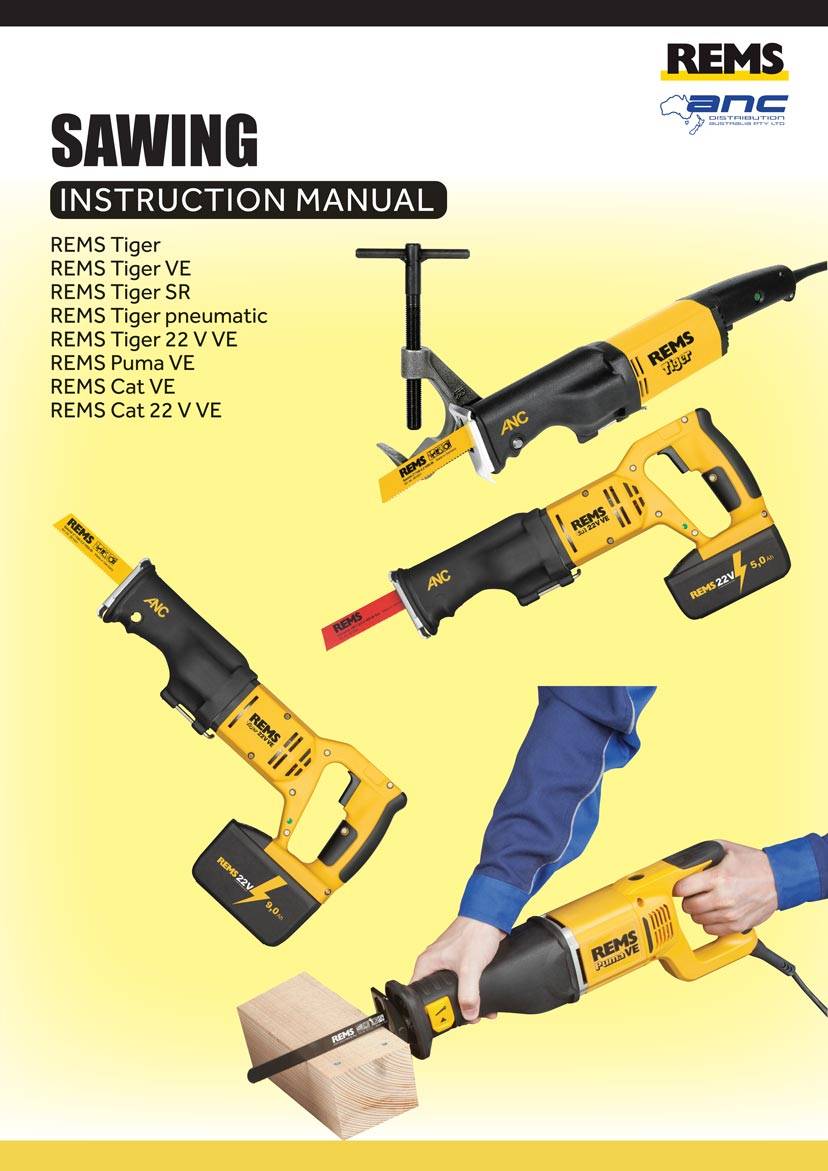 SAWING -
INSTRUCTION MANUAL
The REMS Tiger, Puma and Cat are all powerful, electric, universal, pipe, pneumatic, or cordless reciprocating saws. The Instruction Manual is full of informative and necessary information.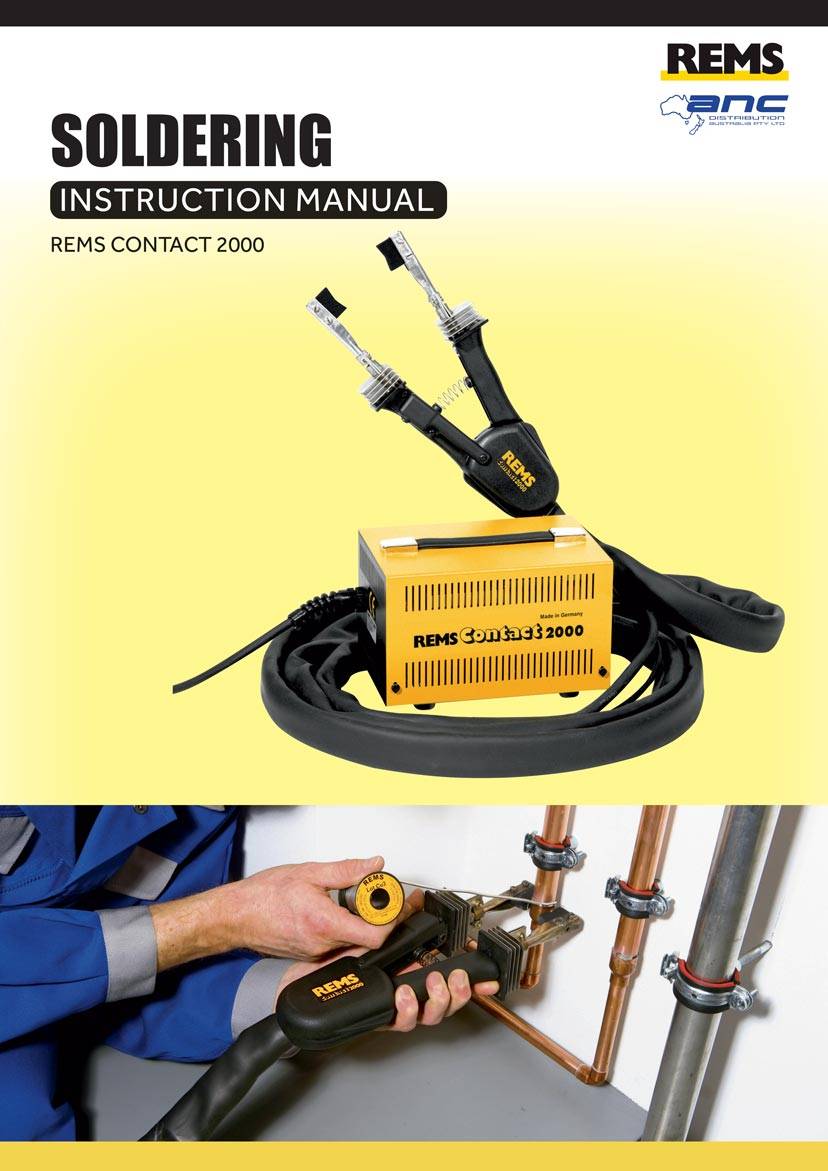 SOLDERING -
INSTRUCTION MANUAL
The REMS Contact 2000is is a compact, powerful electric tool for soft soldering with safety transformer. Read this Instruction Manual for further insight.