Along with a Load Restraint Guide that anyone in the trucking industry should be familiar with, we carry various catalogues detailing information about the many different cargo securement products we offer, including the incredibly innovative Ancra Lift-A-Deck System, as well as catalogues regarding container parts, Spartan tools, REMS tools, and much more. Each document is full of relevant information regarding the various items we have available, offering clearer insight on their functions and uses.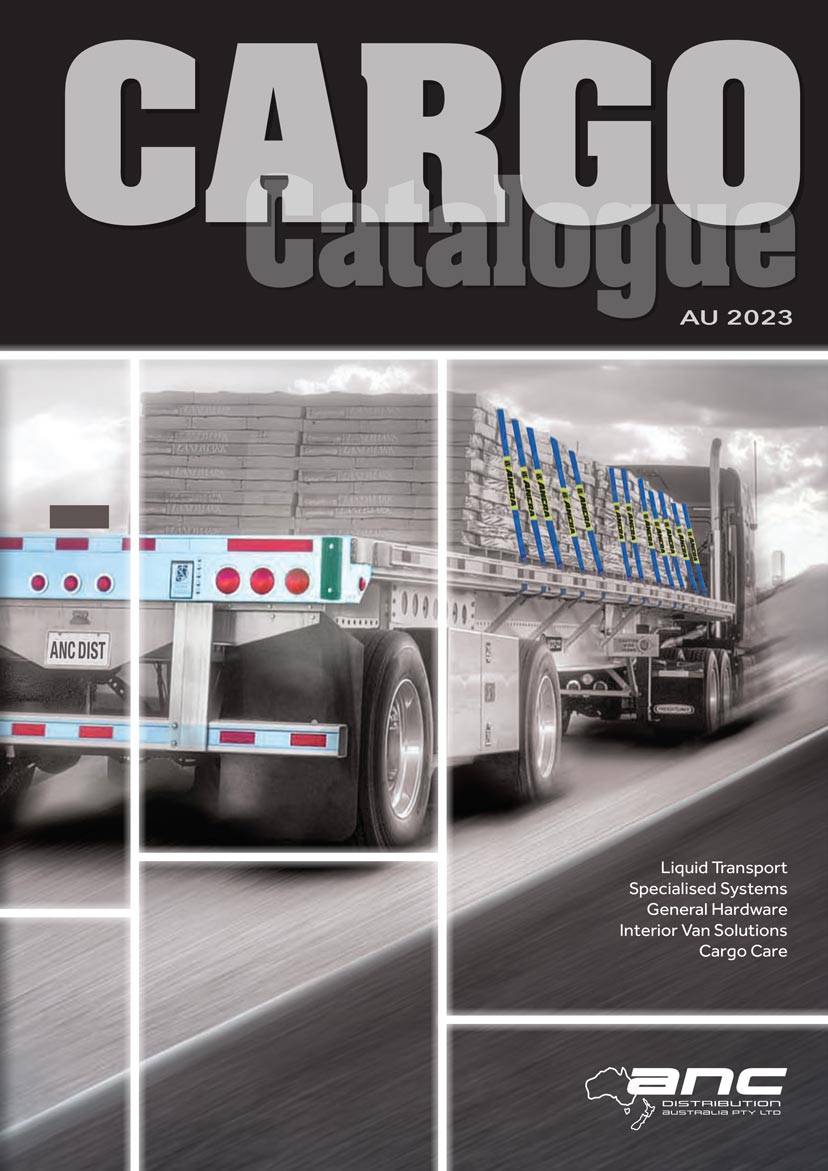 The ANC Distribution 2023 Cargo Catalogue contains everything we have to offer that can help improve the overall quality and performance of your cargo securement job. DOWNLOAD for PDF.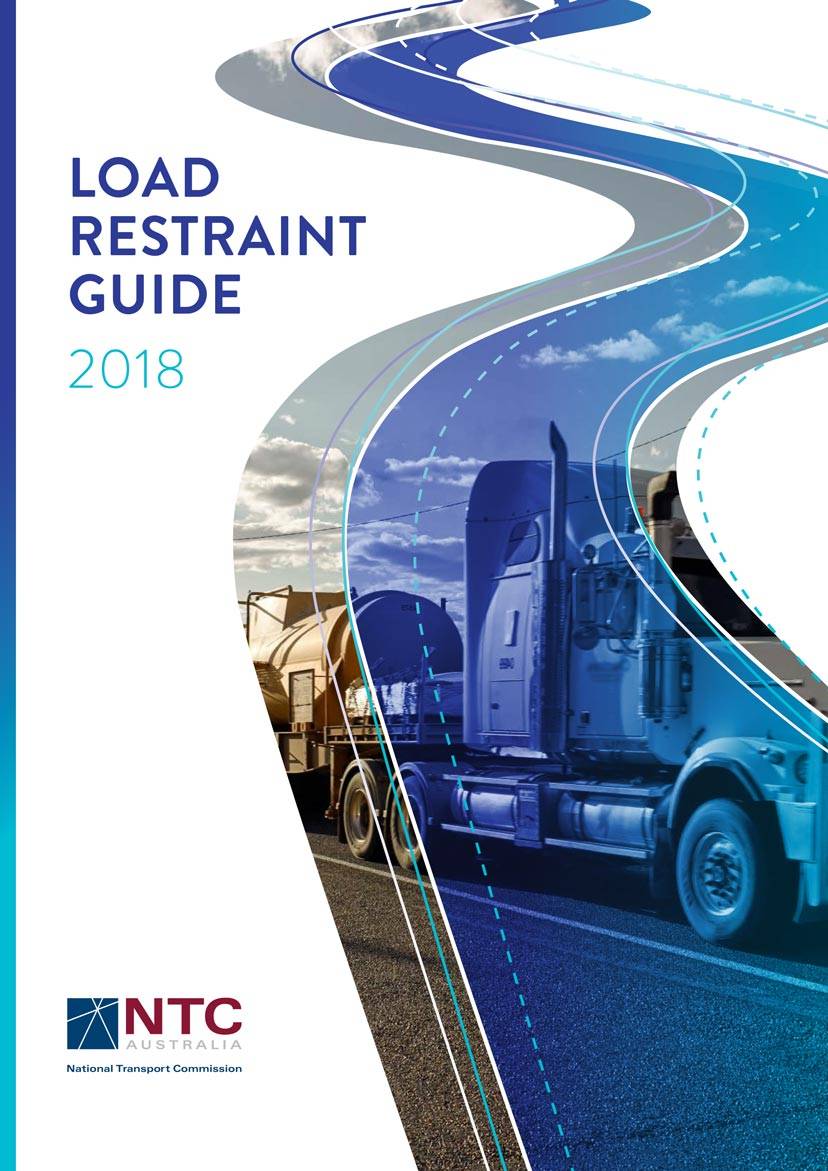 LOAD RESTRAINT GUIDE 2018
Be sure to review the Load Restraint Guide for the Guidelines and Performance Standards for the Safe Carriage of Loads on Road Vehicles before preparing for the long haul.
RAR-2 & 4 INSTALLATION MANUAL
The ANC Distribution 2023 RAR - INSTALLATION MANUAL contains everything you need to install the RAR-2 and the RAR-4. From basic system overview to complete installation. DOWNLOAD for PDF.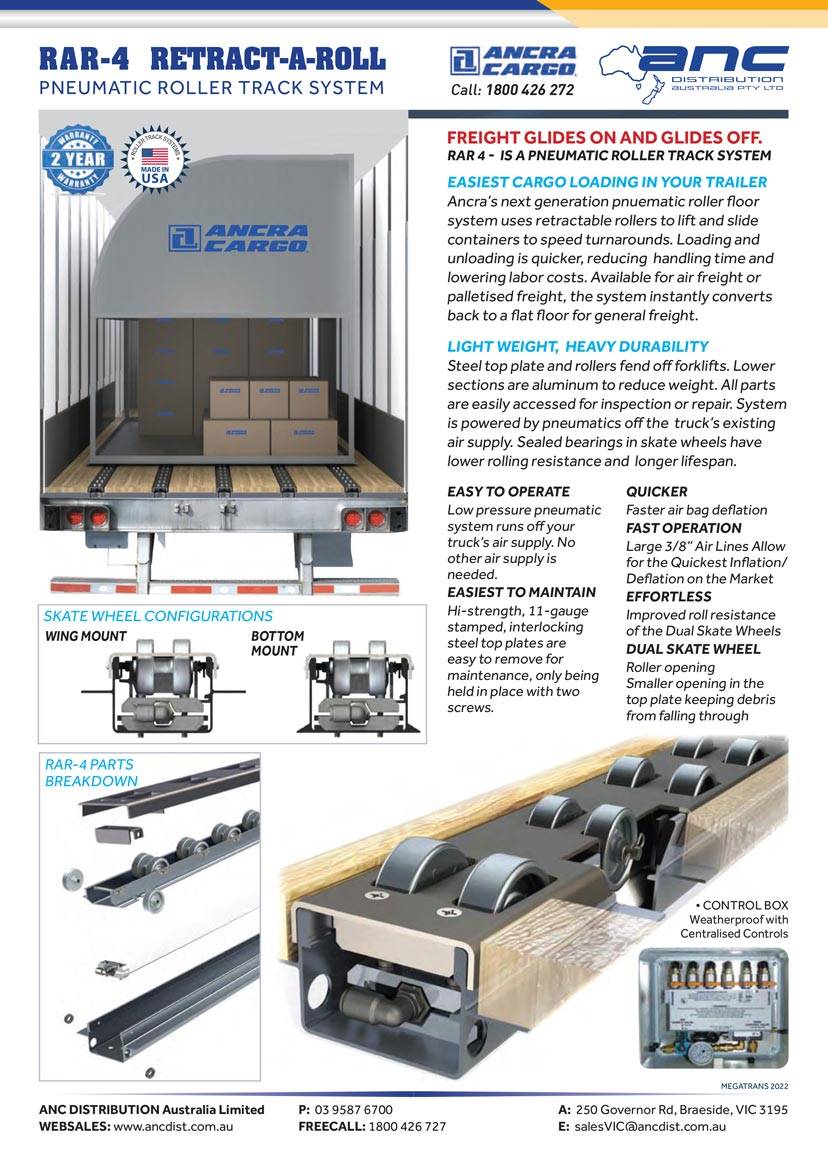 The Ancra Retract-A-Roll 4 System is all you will need for a smooth freight-loading transfer of all your container goods. DOWNLOAD for PDF.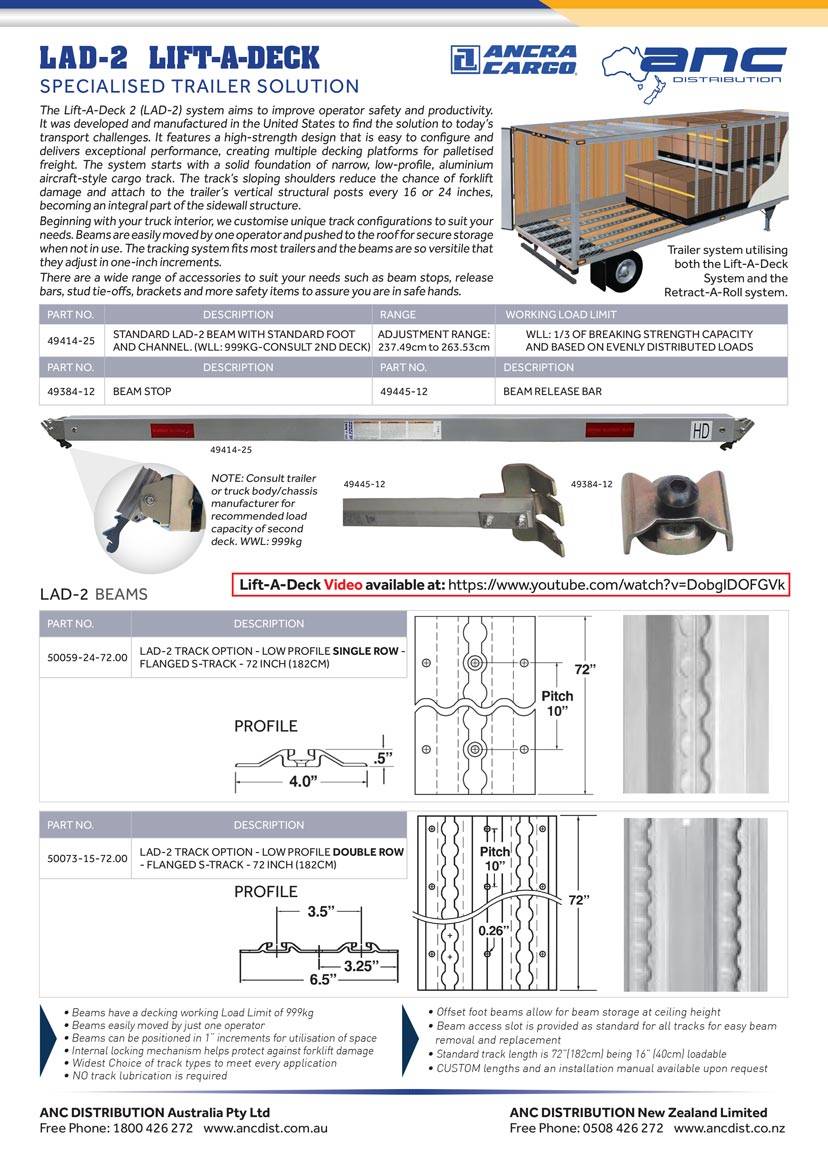 ANCRA LIFT-A-DECK INFO LEAFLET
The Ancra Lift-A-Deck II System is a superior innovative patented adjustable second decking system that allows you to utilise the full carrying capacity inside your trailer to your fullest advantage.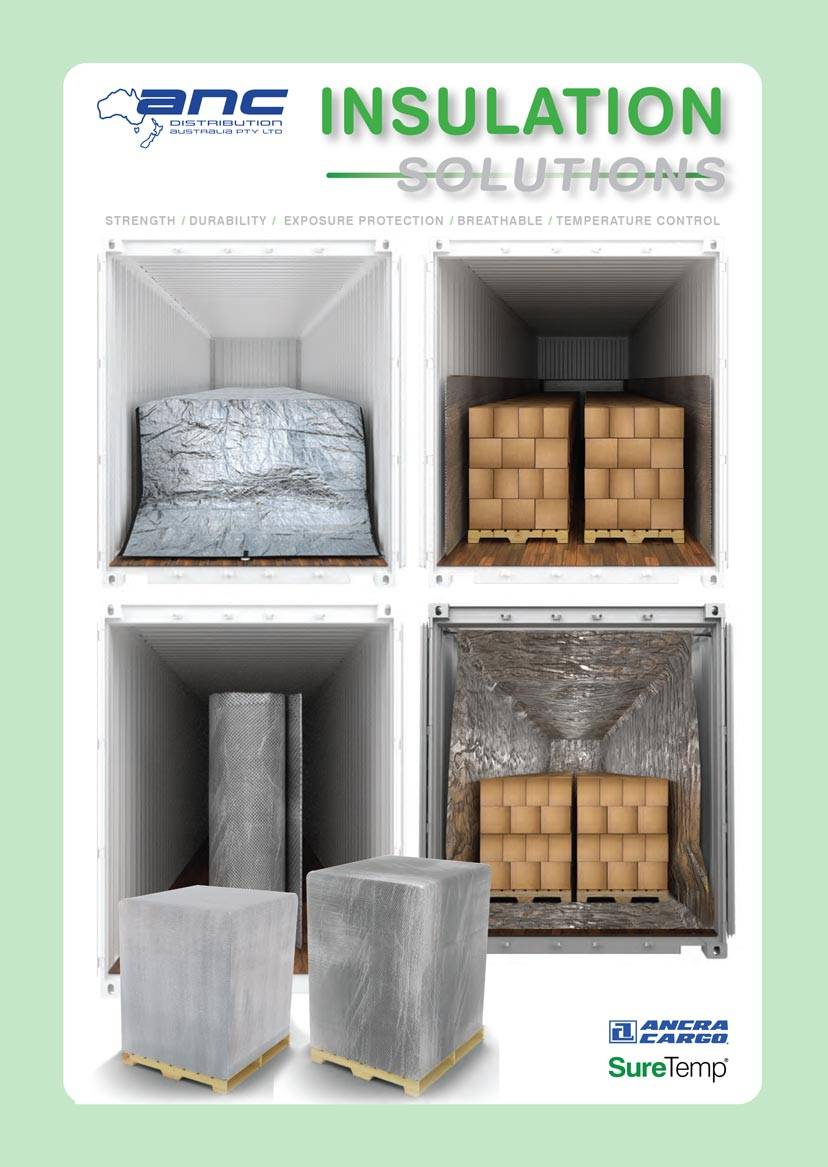 SURETEMP BROCHURE
Passive Insulation
Our SureTemp Insulation Range of products is wide and varied enough to offer you the BEST solution to your container heating and cooling requirements.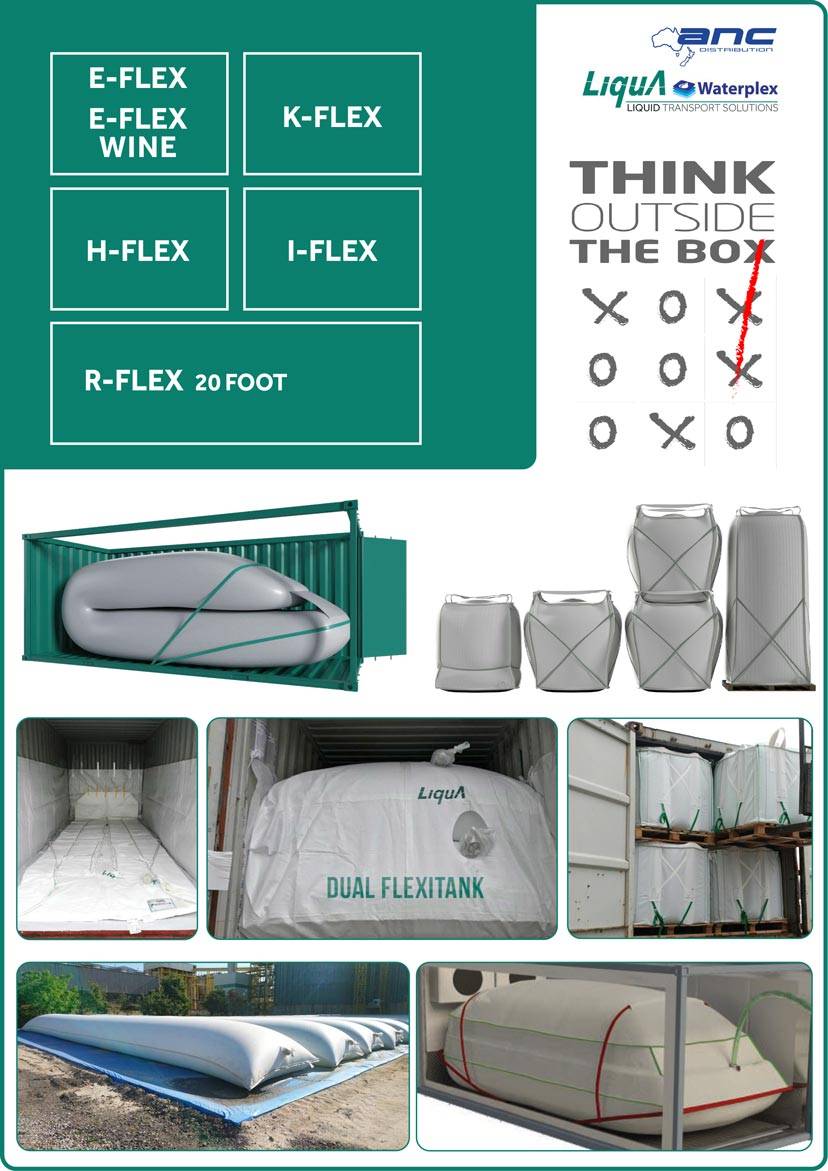 LIQUA FLEXITANKS CATALOGUE
Not only is the LiquA design safe to transport, despite its lack of a rigid bulkhead, its integrated restraint system helps stabilise the liquid contents.
Our range of varied Flexitanks are able to absorb forces that are applied to it during the shipping process and protect its contents.