New Product Information and Media Releases
ANC Distribution is always ready to showcase the latest information on our newest and most innovative additions to our supply. From package information to promos, you'll immediately be informed whenever we get our hands on something that we know will improve your job experience. These Media Releases are incredibly detailed and informative, illustrating the many different benefits and advantages the new products. We make sure that we frequently keep you updated whenever we have a new addition to our line of products.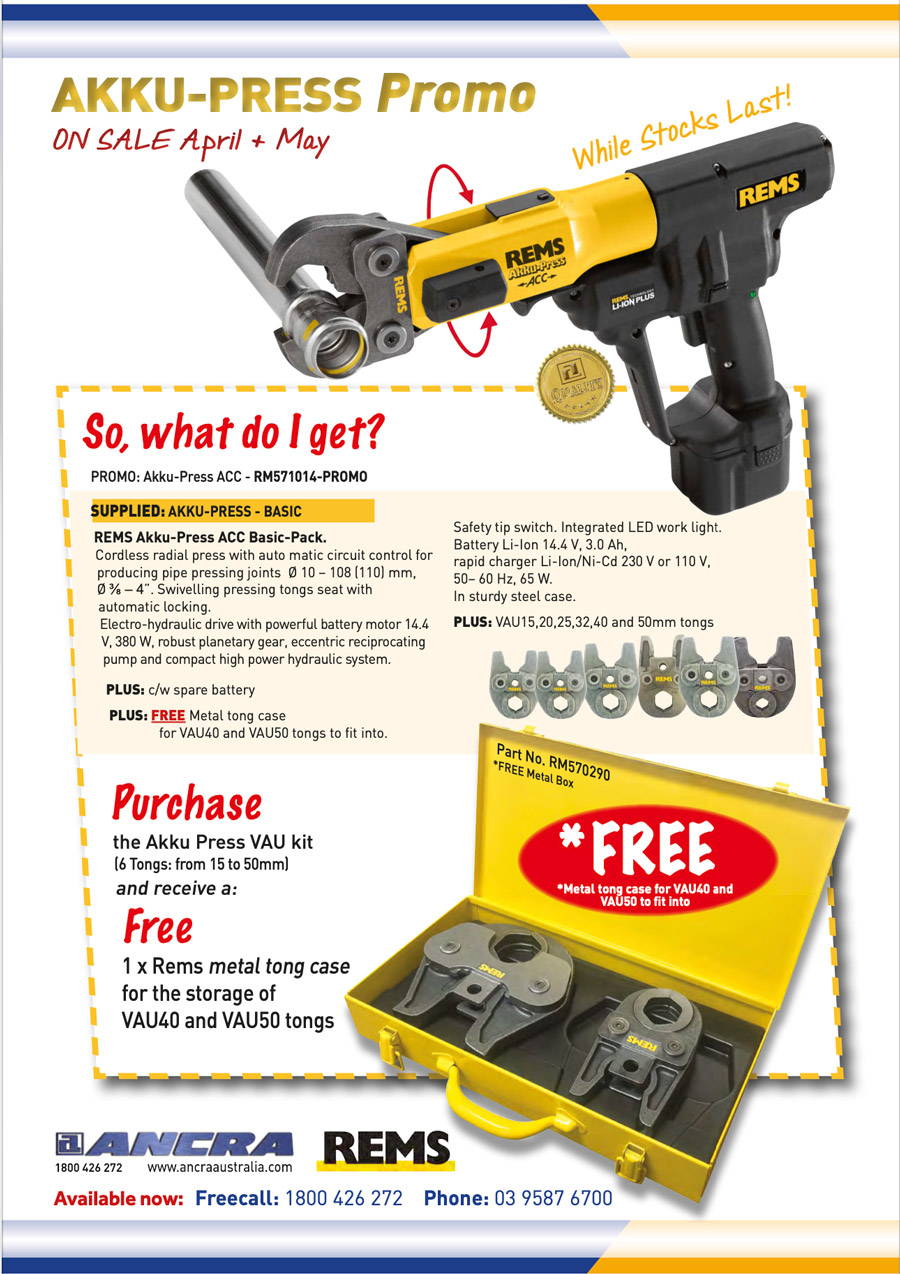 AKKU PRESS PACKAGE -
APRIL eNews
Get the cordless radial REMS Akku-Press VAU Kit with 6 tongs ranging from 15mm to 50mm and receive a free REMS metal tong case for storing your VAU40 and VAU50 tongs.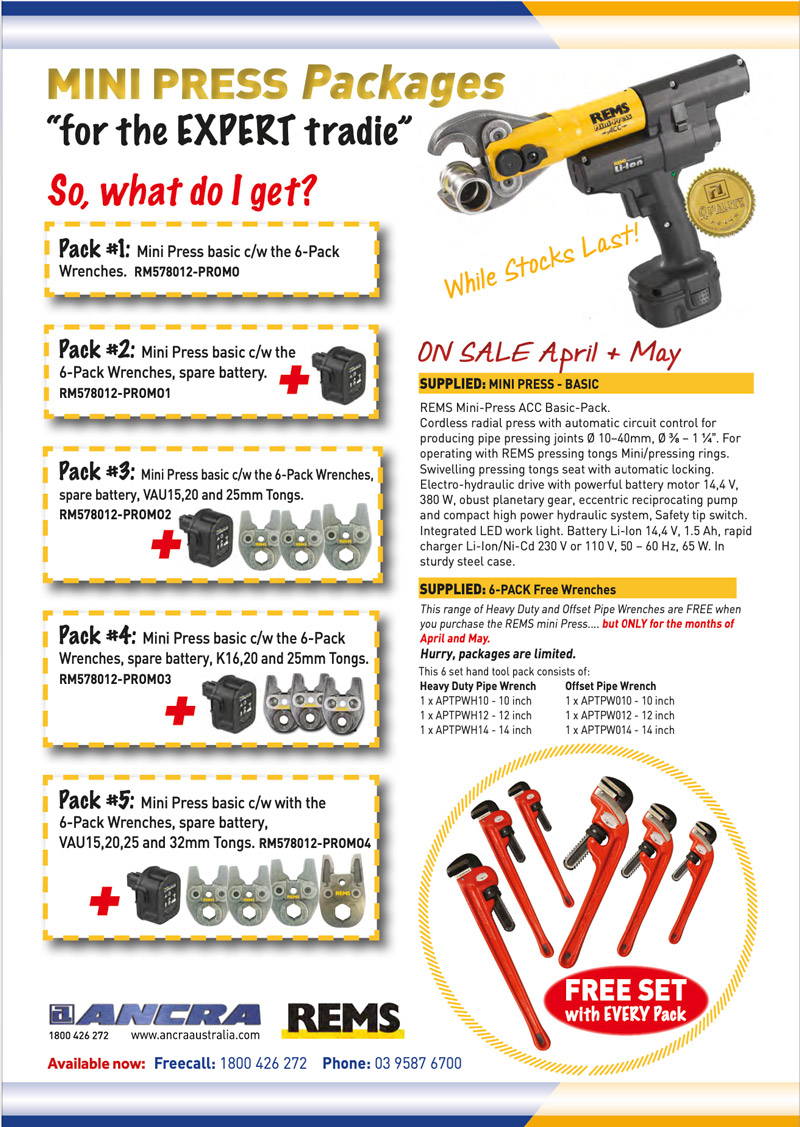 MINI PRESS PACKAGE -
APRIL eNews
Choose from any of the packages while supplies last so that you can experience the strength of the REMS Mini-Press ACC basic along with either a 6-Pack of Wrenches, a spare battery, and a variety of Pressing Tongs.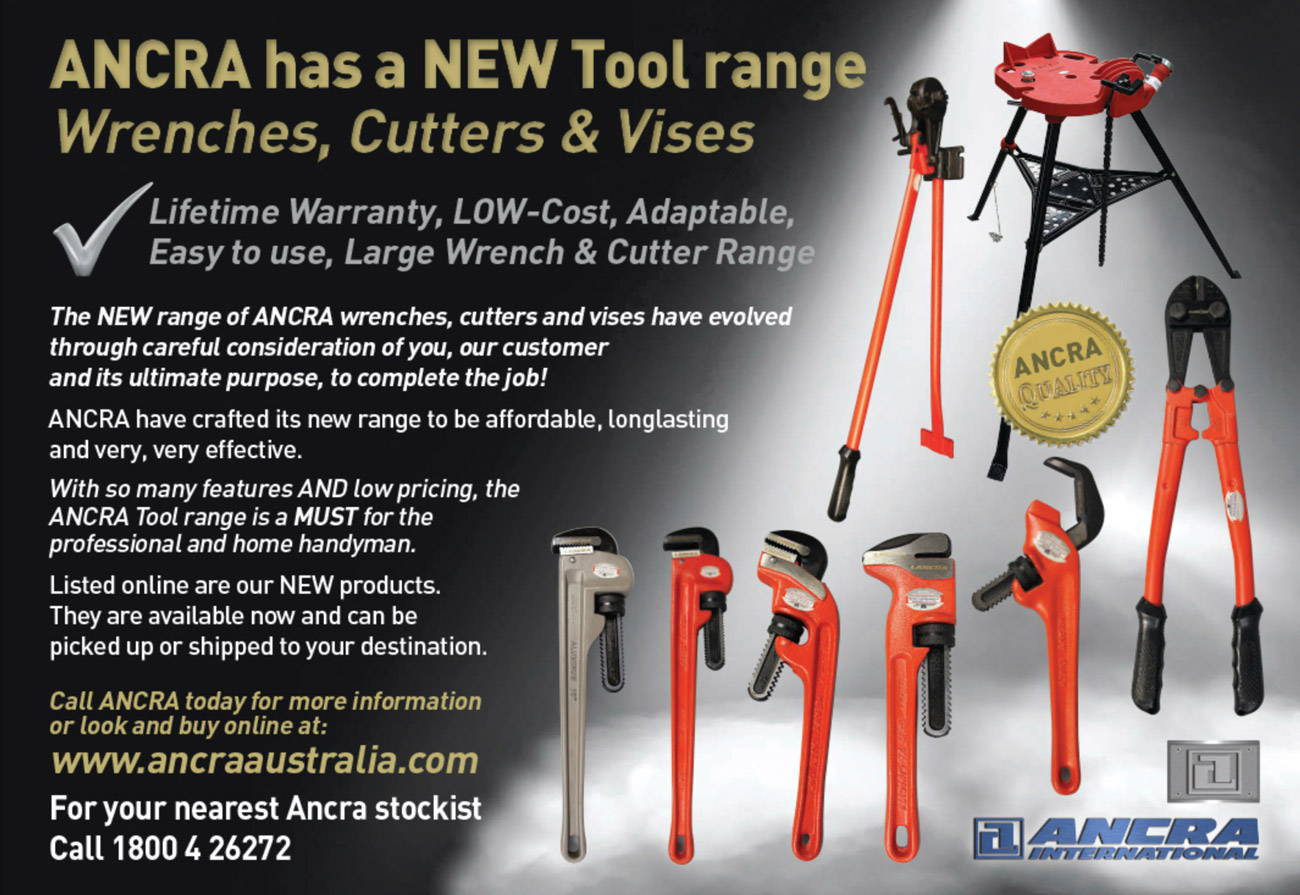 NEW RANGE TOOLS -
PRESS RELEASE
Take a look at all of the new range of wrenches, cutters, and vises we just stocked up on, offering you affordable, longer lasting, and effective tools that you can trust with the job.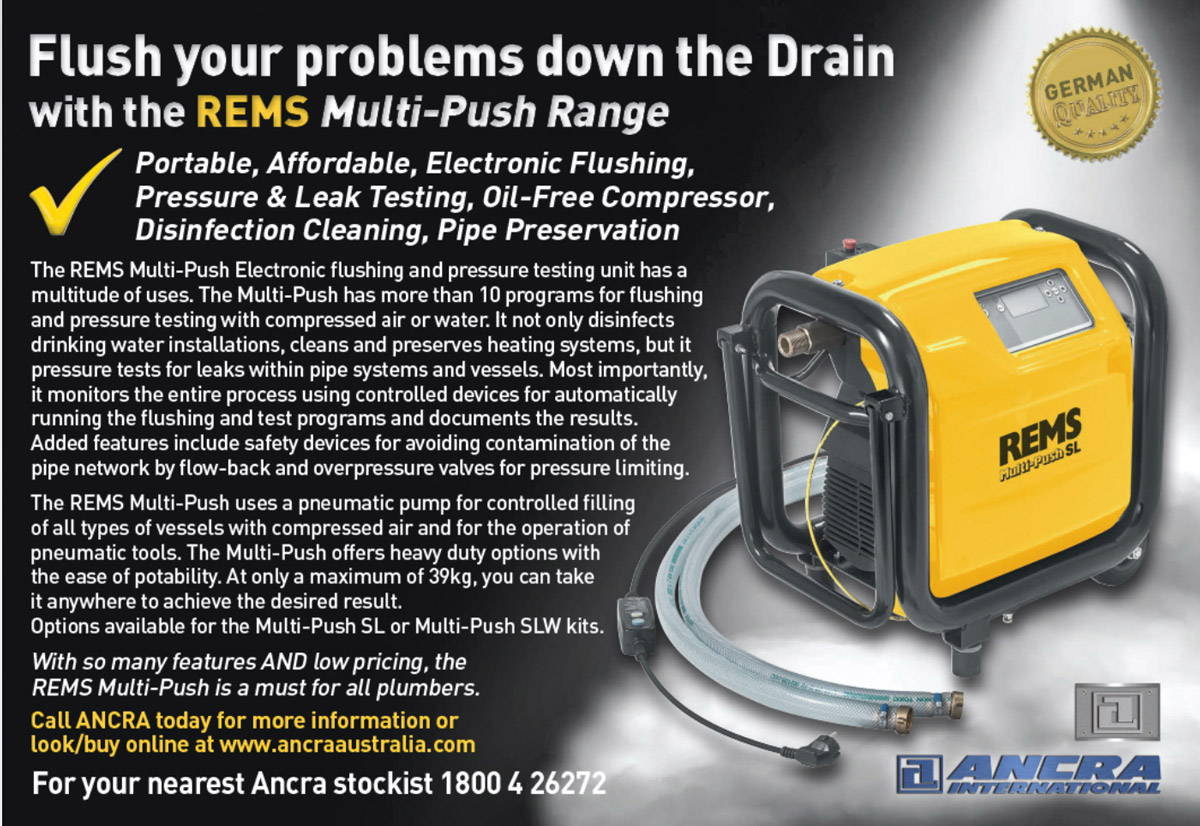 MULTI-PUSH SLW -
PRESS RELEASE
Check out the portable, electronic flushing, pressure and leak testing, disinfection cleaning, pipe preservation, and oil-free compressing REMS Multi-Push range, a must-have for any plumber.