New Product Information and Media Releases
ANC Distribution is always ready to showcase the latest information on our newest and most innovative additions to our supply. From package information to promos, you'll immediately be informed whenever we get our hands on something that we know will improve your job experience. These Media Releases are incredibly detailed and informative, illustrating the many different benefits and advantages the new products. We make sure that we frequently keep you updated whenever we have a new addition to our line of products.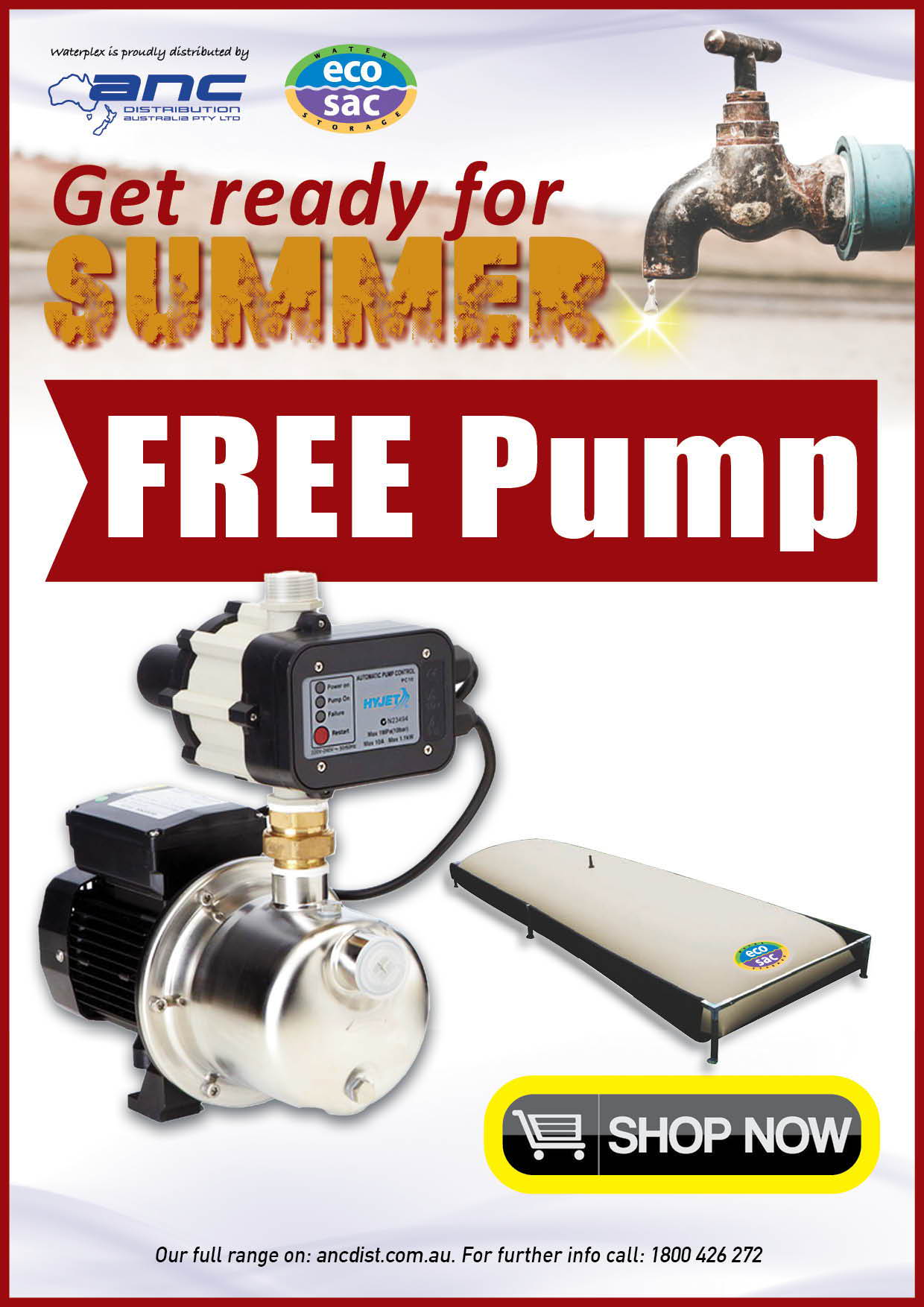 FREE PUMP - with every ECO-SAC

BUY any sized Eco-Sac and get a FREE Hyjet Pump through August AND September. Be quick though.....this Promo will be one before summer hits. Geeral installation, internal plumbing connections and other accessories not included. Offer applies to RRP/Onlne Priing only.